Beverages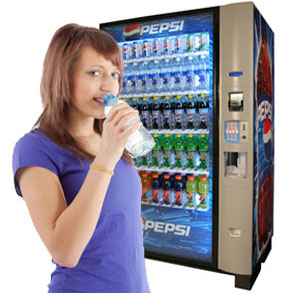 Vending Machines Albuquerque, Santa Fe, Rio Rancho, Los Lunas, and Belen
Cold refreshing beverages are a large portion of any vending program, and we will make sure we select the right beverages to keep your employees in the building and focused on the job. Each of our customers have different needs, space requirements and budgets, therefore we personalize our service to guaranteed customer satisfaction and quality service.
Canteen of Central New Mexico has an array of vending machines for you to choose from. Whether it is Pepsi vending machines, Coca Cola vending machines, or generic vending machines, we have what you are looking for as well as coffee vending machines! It's a good way to get the team started in the morning instead of employees having to stop at the local coffee shop for their morning beverage before heading to work.
Cold Beverages
If you are interested in a vendor with a vast assortment of beverages then look no further. We stock a wide variety of quality brand name beverages from all the major manufacturers.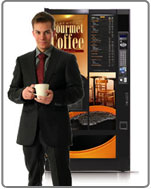 Hot Beverages
Canteen of Central New Mexico offers you a variety of premium coffees.
Our coffee machines are reliable and brew a fresh cup, by the cup, at your choice of either 8-ounces or 12-ounces. They also offer flavored coffees, cappuccino, hot chocolate and hot tea.