About Us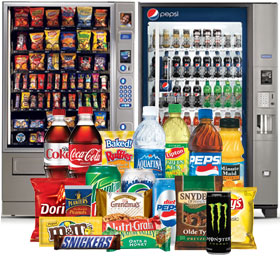 Vending Machines, Avanti Markets, Food Services Albuquerque, Santa Fe, Rio Rancho, Los Lunas, and Belen
We opened our doors in March of 1976 as a franchise of Canteen USA and have expanded our business in New Mexico to include Educational Feeding, Business Cafeterias, Avanti Markets, and Vending Services. We employ over 100 individuals who are dedicated to providing our clients with outstanding service. Our goal is to establish a close relationship with each account so if the need ever arises, they will let us know of any changes we need to make to our program so together we can continue to head in the same direction. By establishing this style of open communication, everyone wins.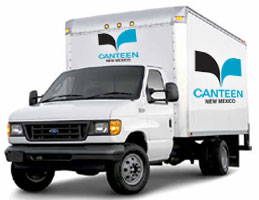 Canteen USA/Compass Group is the largest food service contractor in the world. Together, we provide food services to a wide range of clients. Because of the specialization required in various areas for certain businesses, we have a specific division for each unique market segment:
Full Line Vending Services
Educational Feeding (Day Care, Pre-K to 12th Grade, Colleges Universities)
Business and industry
Avanti Markets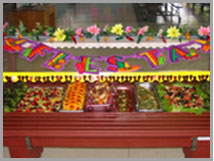 Canteen of Central New Mexico is a franchise of this multi billion-dollar operation, but all decisions and contractual obligations are made at a local level. We have provided a variety of food and vending services to many of the residents throughout New Mexico for over 35 years. We are proud of our employees who have all aided in our success, helped us develop a great reputation, and enabled us to expand our services every year.
We provide hot, nutritious meals that follow the guidelines set by the USDA to numerous districts, schools, and day care facilities. Our catered meals follow the traditional meal pattern where students receive an entrée, vegetable, fruit, starch, and milk every day, but can meet the nutrient standards as well. The menus we provide are filled with items children and young adults enjoy. If there is a functional kitchen on site, we can expand the services offered, and staffing for an on site operation, which differs significantly from our delivery service.
Call us today at 505.344.3481 if you are interested in vending service, Avanti Markets, on-site cafeterias or educational feeding. We would be happy to provide you with any additional information you may need.