Snacks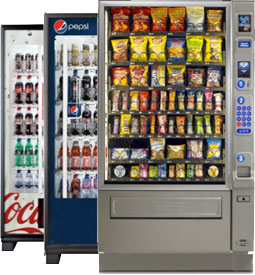 Vending Machines Albuquerque, Santa Fe, Rio Rancho, Los Lunas, and Belen
Canteen of Central New Mexico carries a wide variety of brand name snack items for your vending machines including but not limited to cookies, candies, pastries, chips, breakfast items and soups.
With our large inventory of snacks, you can be confident that we will stock the product selections that your employees desire. But, if you are interested in an item that is not currently in your machine, please feel free to communicate with us regarding any changes you would like made to your product selections. We are here to give you the very best in vending.
You can reach us at 505.344.3481. We would be happy to answer any questions you may have or provide you with a free no-obligation consultation for your break room needs.